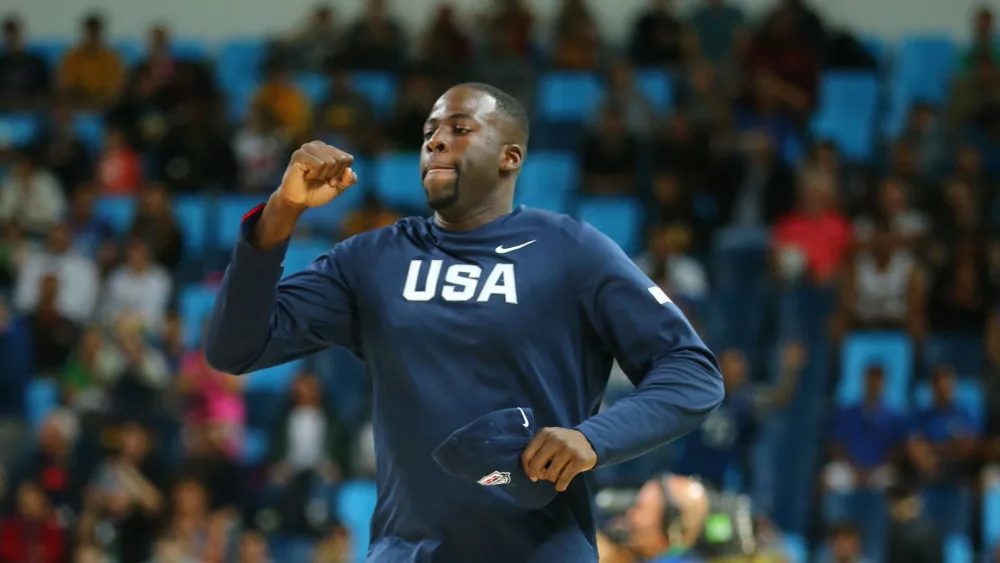 The NBA announced the suspension of Golden State Warriors forward Draymond Green for five games after he headlocked center Rudy Gobert during a loss to the Minnesota Timberwolves. Green was involved in the incident in the first quarter of the Warriors' loss Tuesday in San Francisco.
NBA head of basketball operations Joe Dumars said Green, who received several previous suspensions for on-court altercations, was suspended in part because of his "history of unsportsmanlike acts." Warriors guard Klay Thompson, Timberwolves forward Jaden McDaniels and Green were all ejected for their roles in an on-court brawl, with Thompson, McDaniels and Gobert also fined $25,000 apiece for their roles in the incident.
Green began his suspension Thursday, when the Warriors hosted the Oklahoma City Thunder at Chase Center. The Warriors will host the Thunder again Saturday and the Houston Rockets on Monday in San Francisco. They will battle the Phoenix Suns on Wednesday in Phoenix. The final game of Green's suspension will be when they host the San Antonio Spurs on Friday at Chase Center.
Green, a four-time All-Star, eight-time All-Defensive Team selection, two-time All-NBA selection and four-time champion averaged 8.8 points, 5.7 assists and 5.1 rebounds per game through his first nine appearances this season.
Editorial credit: Leonard Zhukovsky / Shutterstock.com