KDRP 103.1FM is the official radio station for Dripping Springs Tiger Sports! Stream worldwide at KDRP.org or the free Sun Radio app for iPhone and Android.
2022 Tiger Football Schedule
2022 Tiger Football Playoff Broadcast Supporters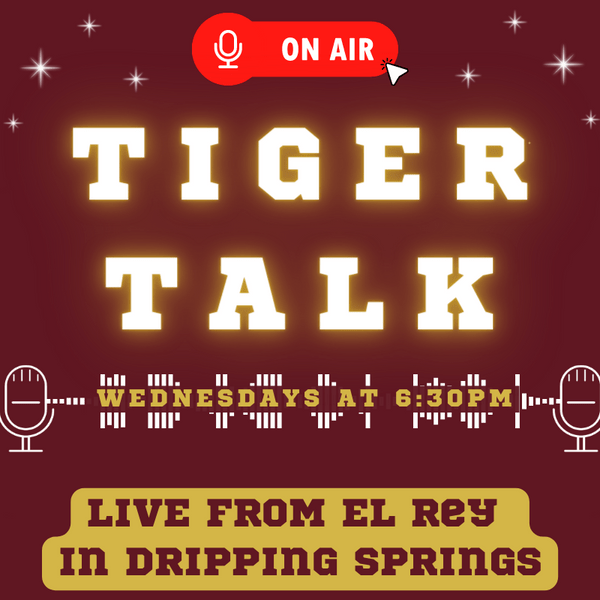 Join KDRP Wednesdays at 6:30pm for Tiger Talk, broadcast live from El Rey in Dripping Springs on KDRP 103.1FM, KDRP.org and video streamed live!
Sports Director Clint Shields and other on-air personalities will catch up with Dripping Springs Head Coach Gallen Zimmerman, digest the previous weeks football game, preview the upcoming matchup and talk all things Dripping Springs athletics. Special guest each week as the Tigers move through Playoffs.